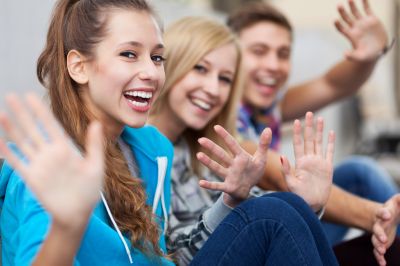 Add A Review
"Larry and his staff were wonderful to work with. They were friendly and offered to help any time I asked for assistance. Movement in my hand and wrist began improving immediately- I immediately had confidence in their knowledge and ability to help. "
Aug 07, 2018
"The absolute best therapy in this valley.I began therapy somewhere around 2010, and didn't think I would ever walk again due to back surgery . ..a major surgery . Long story short , I walk but still have side effects that can never be fixed, had shoulder surgery 2x, leg surgery , and in all the therapy I have had, I am still pretty good at doing things better. The therapists there are extremely professional , understanding , kind , and put up withme...that's a kindness of its own . My orthopedic surgeon (to be nameless) would only recommend 2 physical therapists, and 1 was Larry Oh man and his therapists. I give them a "10" and am currently a patient with shoulder surgery . ..confident that I will be the best that I can be when my therapy is over. A+ is my rating."
Mar 12, 2018
"I had the best care. Everyone was very professional and knowledgeable of the procedures used for a successful result for my total knee replacement. I now have free range of motion and it was because of the quality of Physical Therapy I received. Thank you!"
Nov 01, 2017
"The staff are very friendly. The therapists are great. I'm glad they are there to help."
Sep 08, 2017
"Very helpful and courteous. They showed that they care about your recovery and health."
Aug 25, 2017
"Today I finally graduate from therapy!!! I has been a long 8 months. All I can say is I couldn't have done it without any of you. You helped me heal and made it enjoyable all at the sametime. To the girls at the front, Thank you for being so kind and understanding of my crazy schedule. To the lady and gent in the back, Thank you for laughing had working with me to feel like I will and would get better. Levi you're awesome, thank you so much for all you have done for me. There are no words to that could explain how truly grateful I am.(even though you're a Debbie Downer)"
Aug 10, 2017
"Great experience! Office staff friendly and efficient. Process you in and out in seconds. Support staff knowledgeable, friendly and caring. Larry Ohman is just the greatest! Very knowledgeable - knows right where yu are in your rehab and will guide you with absolute confidence."
Jun 26, 2017
"IPT is great. They have taken great care of me. I would highly recommend. I would not be walking if it wasn't for them."
Jun 20, 2017
"I really appreciate how your office always tries to sqeeze me in when I have a pain episode. And I appreciate Larry's attitude that "we know what it is...we don't need to rewrite the book" and that I don't have to go thru a new work-up if it has been awhile since last being seen. He knows my condition and knows how to quickly and perfectly treat it!"
Jun 15, 2017
"Larry and Levi's crew are great & very knowlagable , work great with my work schedule and insurance."
Jun 15, 2017
"Great folks and all the hard work paid off."
Jun 14, 2017
"Levi is a great therapist. He has been a real big help in my recovery. He has also helped me in reaching my goals in the movement in my neck. Thank you Levi in all that you have done for me."
Jun 12, 2017
"If you need physical therapy this is a great place to come."
Apr 10, 2017
Testimonials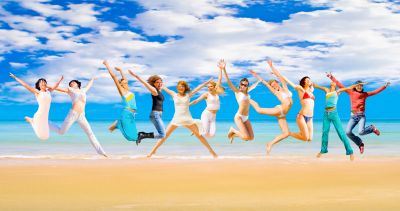 "I have been to the Institute of Physical Therapy four times. Each time I get almost full recovery of the joint back to full use.
In 2017 I had a rotator cuff surgery and complete recovery after PT In 2018 I had a total hip done with complete recovery In 2019 I had knee replacement surgery and again complete recovery In 2020 I had a Reverse Shoulder Replacement. I'm just finishing therapy and am completely satisfied with the results of my therapy I have received.
Their skills, patient approach and attitude are amazing. They want you to improve. This is what truly sets a great Physical Therapist apart from the rest. This is an essential skill and all the skilled workers have this."
When rating Physical Therapy:
My Physical Therapist helps me
My Physical Therapist has enough time for me
I trust my Physical Therapist
My Physical Therapist understands me
My Physical Therapist is dedicated to help me
My Physical Therapist and I agree on the nature of my Physical abilities during recovery
E. Goetzinger
"I would like to take this opportunity to relate my experience with the Lewiston Institute of Physical Therapy. I went to them for post op knee replacement therapy in 2012 and again in 2020. In both cases progression of results was balanced with minimizing of pain in a positively reinforced and friendly atmosphere. I achieved optimum flexibility and range of motion with increasing strength. I would recommend them to anyone."
J. Welles
"I truly believe exercise is "miracle medicine". My shoulder felt like it was coming out of joint. I let it go but it got worse. I know PT is super medicine, so I called. I loved therapy. "A. you're trying too hard" so it was very gentle and not painful at all. It felt really good!!! Especially at first! It felt like a huge release of pain-R-E-L-I-E-F!!! I didn't want it to end! It started to work immediately. Less pain at home, until no pain at all! (Gradually) Better & Better! The PT's were sooo gentle, warm and friendly! I talked about nothing and they were so kind to me. I love how they shared stories and pics of their "fur babies". It made me much more relaxed and comfortable! Any nervousness when I started faded so fast because the PT's were so compassionate. You could really FEEL that they really cared-which made ALL the difference in the world! I don't want to stop!"
A. Kafka
"I'm so grateful for all the exercises Britney and Kate put me thru. I am on the road to recovery. Thank you, gals, for pushing me to do my best!"
P. Sypher
"I recently had the 'pleasure' of needing the services of Institute of Physical Therapy after a total knee replacement. My recovery has been amazingly fast and I cannot believe how well my knee is functioning after just 6 weeks. I attribute a good portion of that to the quality of my therapy. I avoided therapy in previous scoped knees and wish I had used their services then. I might not have needed the total knee. I can say one thing without any hesitation or doubt. Every single person I came into contact with at Institute of Physical Therapy met every single one their listed commitments that they proclaim on their website (shown below) to a tee. From the greeting upon sign in to the assistants that work with me to the therapists and Larry who show the utmost concern to each and everyone they help. It is a fun and family like atmosphere there. And no one would regret choosing them for their therapy.
The biggest one for me is communication and explanation of treatment. I like to understand things. I always receive an understandable but thorough explanation and was never made to feel I was asking a stupid question. Larry, I can tell you this without hesitation, I will be recommending you and your business to anyone that I talk to that has a need for therapy."
D. Root
"As a patient of the Institute of Physical Therapy and Fitness, I would like to tell you about my experience there.
A few months ago, I had a total shoulder replacement. I had been unable to use my arm for two years before the surgery, so I knew it wasn't going to be easy. After the surgery, I was not able to move my arm at all and it was extremely painful to even try.
Thanks to the expertise of my therapist, my ability to regain movement of my arm in every way – which seemed impossible at first – gradually became possible – and eventually, easy.
Today, I have no pain and my arm is totally functional!
And I must mention the awesome staff at the Institute of Physical Therapy and Fitness. They are so kind, caring, and friendly, you feel as if they must have been hand-picked. By the time I had finished with my therapy, I had such mixed feelings…so happy to have accomplished my goal…but sad to say goodbye to these terrific people!"
W. Myers
"I always speak up and recommend the Institute of Physical Therapy for the best of care and services. I have attended there twice. First time for a broken back, I was told by others I would never be able to do my physical job as a delivery driver again, I returned in 4 months with the strength I needed. I could lift again.
Returning with confidence 12 years later for a bad shoulder/arm/hand injury, I was greeted by Larry, Ardith and the staff. The same professionals as the previous time. That was the best feeling. I knew they would lead me to the recovery I needed again. I could not straighten my arm or move my hand. They worked with me and gave me a list of exercises to do at home. Weekly I could see improvements in my flexibility. They knew when to advance my exercises for complete recovery. I can now use my arm and hand once again only months later. They are miracle workers."
L. York
"You can sum up my success story with one word, 'support'. When I arrived at the Institute of Physical Therapy I had suffered a severe injury, was unable to weight bare or walk on my left leg, and was pretty demoralized and apprehensive about what happens at P.T. From the very first day, all the employees were supportive, friendly, and constantly engaged in positive encouragement. You knew they cared as they explained in an upbeat professional manner where you were at, what was going to be don and a time frame for where you were going. Through the program, I progressed from totally dependent to an independent person able to walk again. I had total confidence in the expertise of the employees, as I watched them work with me and others in the gym. The encouragement and explanation about each exercise helped me better understand my situation. Thanks to the Institute of Physical Therapy my attitude has greatly improved and I have a much better outlook on the future."
L. Dean
"I recently completed post-surgical rehabilitation at the Institute of Physical Therapy for the second of two full knee replacements. Therapy for the first knee was also completed at the Institute and both were very successful. During the treatments, I observed how differently individuals respond to the same basic surgery and how the IPT staff adapts the program to meet the individual needs. My knees each required a different treatment regimen, and it was personal and results oriented. The staff was always aware of patient pain levels from surgery and therapy and adjusted therapy routines for a minimum of discomfort. Upon completing the therapy treatments it is amazing to look back and see the remarkable reduction of pain and the returning of strength to the affected body parts. Should future therapy be needed, there is no doubt I would prefer to return to the Institute of Physical Therapy and will recommend the same to those of interest."
P. Woelfel
"When a senior in high school basketball player, I zigged when I should have zagged and blew out my left knee. Through the ensuing years the knee deteriorated until this September it become necessary to replace it with an artificial one. I cannot thank the staff at the Institute for their care and challenge to improve, enough. They were great. Larry at the 'wailing wall' and Ardeth consistently helping me stay on task…all with humor and personal interest…'were very special.' Thank guys."
T. Fox
"I was referred to the Institute of Physical Therapy for severe back pain. The first session relieved the pain tremendously and I was shown the proper way to exercises that could be done at home. I was referred to a class that the IPT holds at the Aquatic Center for spine patients. Because I have Rheumatoid Arthritis, the water exercises were wonderful for me. They helped my back without harming my joints. I progressed to the point where I can now do those exercises on my own. At every juncture in the therapy I was watched carefully by the therapist to make sure I didn't do myself further injury or cause undue pain. I felt that the therapists were extremely well educated, well trained and kind. I would recommend the Institute of Physical Therapy to everyone."
S. Dyer
"I sprained my right ankle at work on December 13, 2006. I was on bed rest until January 3, 2007 when I began physical therapy. When I started P.T. I came in using crutches but after just a few sessions I was able to walk in, albeit slowly.
The care I received at IPT was incredible. I quickly began using my injured ankle more than I though possible. The exercises the therapists had me perform actually felt good and seemed to speed my recovery. I'm confident that without IPT I would still be using the crutches.
The staff at IPT should be commended for such a fine job. I immediately felt comfortable around them & had a sense they truly wanted their patient to get healthy. I would recommend IPT to anyone seeking professional and caring Physical Therapy. Thanks to them I have returned to work much sooner. Great job!"
R. Massey
"I have been a client of Institute of Physical Therapy on several occasions, for back pain, post back surgery and post shoulder surgery. With all of these sessions I found the therapists and staff to be extremely professional but on the flip side to be extremely caring and aware of what I might be going through regarding pain and frustration. With my shoulder therapy the therapist became aware that maybe there might be something else going on that would prevent me from not benefiting as I should from the therapy that I was getting. They tried other methods and it worked. I have the greatest respect for Keith and all the staff at the Institute of Physical Therapy for being willing to expand the time and the therapy in include a different area to that my shoulder would be able to heal. Thank you so much."
D. Hague
"Having lived a fairly healthy life, I had never been subjected to physical therapy as an organized event. I found that at the Institute of Physical Therapy, following a total knee replacement, that organized therapy is measure in degrees. 135 degrees to be exact. As I began my therapeutic ordeal, my degrees were rather limited. Thanks to the very professional and dedicated staff at the institute, my progress was quick and my recovery faster than I ever expected.
I found Keith to be a taskmaster, but willing to share his thoughts and knowledge readily. His "degree" of professionalism was very high. My favorite employee, Estelle, is a natural in the business. Her forte is humor, compassion (although she keeps it well disguised) and, of course professionalism. Larry runs a very good ship and his therapists are free to develop programs for their patients. The office staff is great when it comes to flexibility of scheduling and working with people to get them in at the patient's convenience, not the convenience of the Institute.
If therapy is measured in degrees, then the Institute has the highest degree of professionalism, compassion and duty of care. The success that I achieved at the Institute is a reflection of their motivation, caring and attention to detail. I thank all of the employees for their hard work, sense of humor and dedication to the recovery of their patients. When it is time for the next knee to be replaced, I will place myself in the very capable hands of the Institute of Physical Therapy."
J. Wilund